MGIG Global brain trust
meet our expert team
Dr Ekundayo P. Mesagan
Ph.D. (Econ.), MNIM, MNES.
Non-Executive Director and Founder
He is the Non-Executive Director founder of the company. He holds a B.Sc. Degree in Economics with a first class from Obafemi Awolowo University, an M.Sc. Degree in Economics with a distinction from the University of Lagos in Nigeria. He also holds a Ph.D. in Economics from the University of Lagos. In 2020, his PhD thesis titled, "Effects of Trade Flows and Institution on Environmental Quality in Sub-Saharan Africa, 1996-2016" was adjudged the best PhD thesis in the field of Humanities (covering the faculties of Social Sciences, Arts, Management Sciences, environmental Science, Education and the Faculty of Law) in University of Lagos. He is a seasoned researcher with several publications in both local and international journals. He is the first researcher to identify capital investment as a channel for improving the energy-pollution nexus. His research interest centres around Energy Policy, Environmental Economics, Natural Resources, Industrial Economics, and Macroeconomic Modelling.
He previously worked as an adjunct lecturer in both Caleb University in Lagos, and Distance Learning Institute, University of Lagos. He also worked with American International Insurance Company (AIICO) Plc and Beachcroft Global Resources Ltd as Business Development Officer. He last served the company as the Lead Researcher and Managing Director. He is currently a faculty in the School of Management and Social Sciences, Pan-Atlantic University, Lekki, Lagos, Nigeria.
He has published articles in reputable journal outlets like the Central Bank of Nigeria Journal of Applied Statistics, Journal of Policy Modelling, Economic Issues, Environment Development and Sustainability, International Review of Economics, Journal of Social and Economic Development, Resources Policy, among others. He is a research consultant to private firms, individuals, and government agencies in Nigeria. He is a motivational speaker and provides career assistance on a periodic basis at several forums around the country. He is a reviewer and an editorial member of several local and international journal outlets. He loves exploring new opportunities, mentoring, teaching, and researching. Some of his publications are listed thus: Click to see publications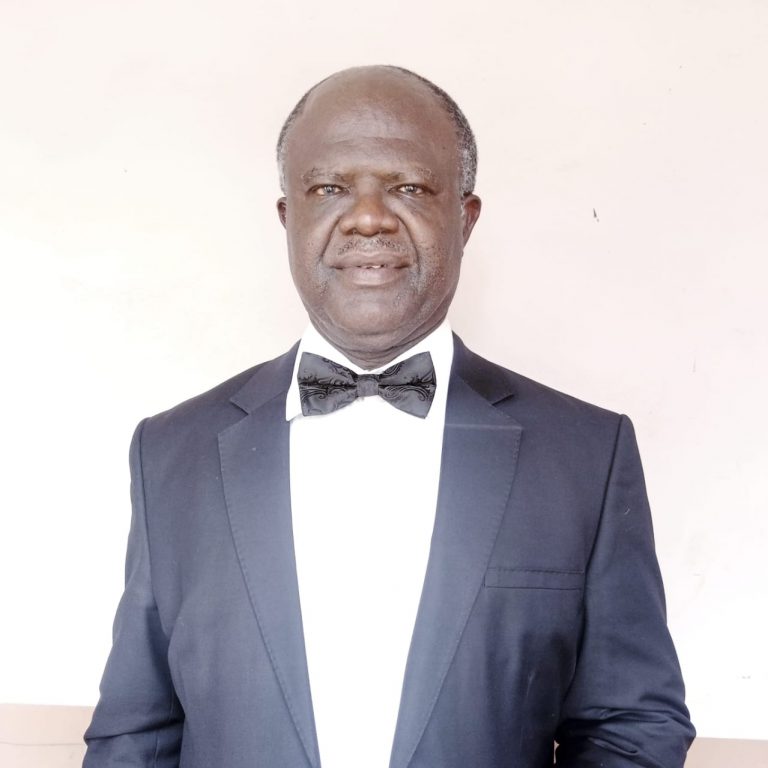 Dr Alenoghena Raymond
Ph.D., MBA Uniben and M.Sc Econ (Unilag)
Board Member and Senior Partner
Dr Raymond Alenoghena
is currently the Managing Director of MGIG Global Services. He is a seasoned financial management executive with over 20 years experience in the Nigerian financial market. He holds a bachelor degree from Ambrose Alli University, MBA (UNIBEN), Masters degree in banking and finance, and a Senior Management Programme (SMP 30) in Lagos Business School. He also holds a masters degree in economics from the university of Lagos where he also recently bagged his PhD degree in economics. He is a public enthusiast with massive corporate experience to solve the problems of the industrial sector through active research engagements and policy development.
He has worked with Auchi Polytechnic (as a lecturer), ZENITH Bank Plc, before moving to Fidelity Bank Plc in 2001 where he rose through the ranks to become the bank's Regional Manager (South West). He serves as the Co-founder of Rain Express Nigeria Limited. He is also a seasoned researcher with published articles in both local and international journals.
Dr Mrs Agatha Nkem Amadi
Ph.D., MBA, M.Sc Economics.
Part-time research associate
Dr Mrs Agatha Nkem Amadi is a part-time research associate at MGIG Global Services. She is an accomplished economist and finance expert with cognitive experience of more than 20 years in the banking and finance industry. She is visionary, inspirational and result-oriented, with bold management skills and a proven track record of superior and consistent performance in the
financial services industry spanning Banking Operations, International Operations, Trade
Finance and Risk Management. She holds a B.Sc. in Economics. She has 3 Masters' degrees,
including a Master of Business Administration (MBA) in Banking and Finance from the
University of Ado-Ekiti, a Master's in Economics from the University of Lagos and a Master's in
Finance from Caleb University. She also has her PhD in Finance from Covenant University. She
is vast in macroeconomic analysis, risk management, and credit analysis.
She worked in the Department of Petroleum Resources (DPR) – a subsidiary of NNPC, Port
Harcourt, before working with the Building & Engineering Services Department of the Central
Bank of Nigeria (CBN) in Abuja. She moved on to FirstBank of Nigeria Limited, where she held
various roles in Foreign Banking Services, Operations and Relationship Management. At the
bank, she worked as a Business Manager in the Commercial Banking Group. She is the Regional
Head of the South-South Region of Remedial and Classified Assets Management. Having a vast
experience in building and leading teams in banking and financial services, she is a diplomatic
and articulate communicator who always thrives on building and maintaining excellent client
relationships and dynamic professionals. She is passionate about offering quality services and
solutions that provide operational efficiency with overall effectiveness to businesses and
customers. She is an associate member of the Chartered Institute of Bankers of Nigeria, Credit
Risk Management Institute of Nigeria and the Chartered Institute of Economics. She is also a
Senior Trade Specialist at the Institute of Export, London, and a fellow of the Association of
Enterprise Risk Management Professionals (AERMP).
She has published several articles in peer-reviewed journals, such as the Business &
Entrepreneurship Journal, Asian Economic & Financial Review and Ovidius University Annuals
Economic Sciences Series. Besides her professional expertise. She is a dedicated learner with
several training professional programmes in Operational Risks Framework, Information and
Cyber Security Policy and Operational Risk & Fraud Management. She enjoys reading, meeting
people, keeping up with the news and mentoring the youth.